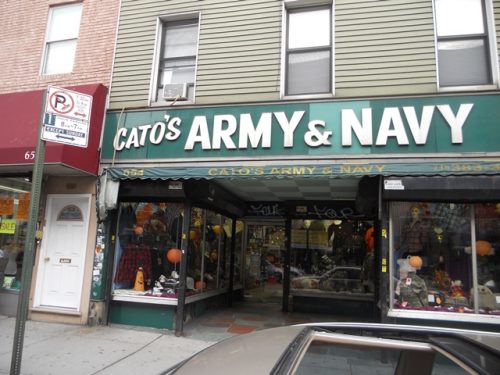 Since 1975,
Cato's (654 Manhattan Ave)
has built its reputation on providing heritage American brands at affordable prices to the working men and women of Greenpoint. Carhartt, Dickie, Filson, Levi , Pendleton and Woolrich can all be found under one roof. But classic American brands that produce durable products are not the only focus of the Greenpoint consumer.
Companies that produce goods in an environmentally sustainable way is equally important. To address that need, Cato's has expanded its brands this Fall to include
Fjällräven
— a company which prides itself on manufacturing environmentally sustainable gear and clothing.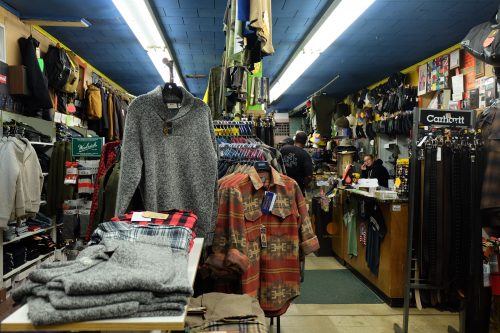 Founded in Sweden in 1960, Fjällräven (Arctic Fox in Swedish) stresses environmentalism and is an industry leader in "eco" fabrics. Fabrics that are manufactured using less harmful chemicals. "Fjällräven was a natural addition to our Heritage Brands" says Marcin Rak, Cato's Store Manager. "The company makes functional and durable products with an eye toward the environment."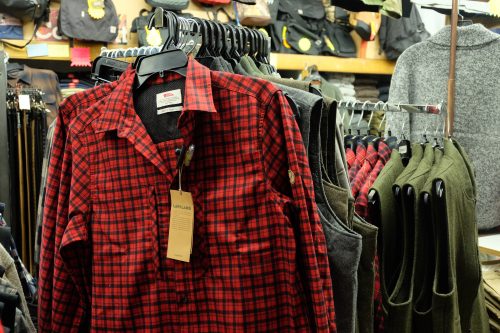 Fjällräven uses a proprietary fabric called G-1000 in all the outerwear garments carried at Cato's. This is a blend of wax treated recycled polyester and organic cotton which is completely PFC free — ensuring a durable garment that is water resistant and windproof.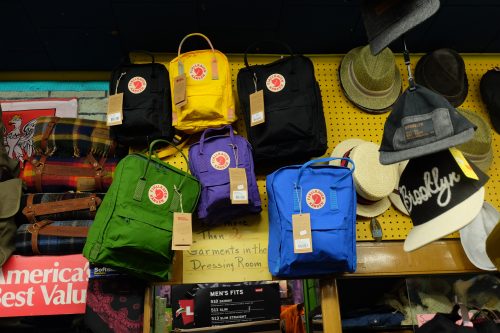 Garment manufacturers realize that consumers want them to find ways of reducing their carbon footprint. "Levi's White Oak rigid unwashed denim was produced to fulfill Levi's commitment to using less water and was the first environmentally focused product we brought into the store" says Ed Veneziano, Cato's owner. "We are focused on continuing to add brands that Greenpointers want – durable, affordable brands from companies that care about the environment."